Holger Lubatschowski, Prof. Dr.
CEO Rowiak GmbH
Hanover (Germany)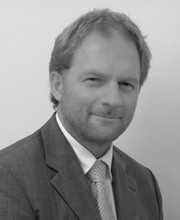 Holger has studied physics at the University of Bonn. After his PhD he moved to Hannover and became Head of Medical Laser Group at the Laser Centre Hannover (LZH). In 2001 he completed his habilitation for physics at the physics faculty of the University of Hanover and became assistant professor. Holger was heading the department of 'Biomedical Optics' at the LZH until Sep 2010 when he decided to concentrate on his own company Rowiak GmbH, a spin-off company of the LZH, which develops ultrafast laser systems for applications in life sciences.
His major research interests are application of ultra short laser pulses in ophthalmic surgery and intra- cellular surgery.